Among the many changes that grommunio version 2022.12.1 brings, one feature in particular stands out: grommunio Desktop. Developed with Electron technology, the all-new multi-account desktop wrapper application integrates natively with virtually any desktop operating system and delivers the full functionality of grommunio Web to the user's default work environment, completely independent of any browser.
The new client for the latest version is available for Windows and Apple clients, packages for a variety of Linux systems (Debian, RPM, AppImage and tar.gz) are also available.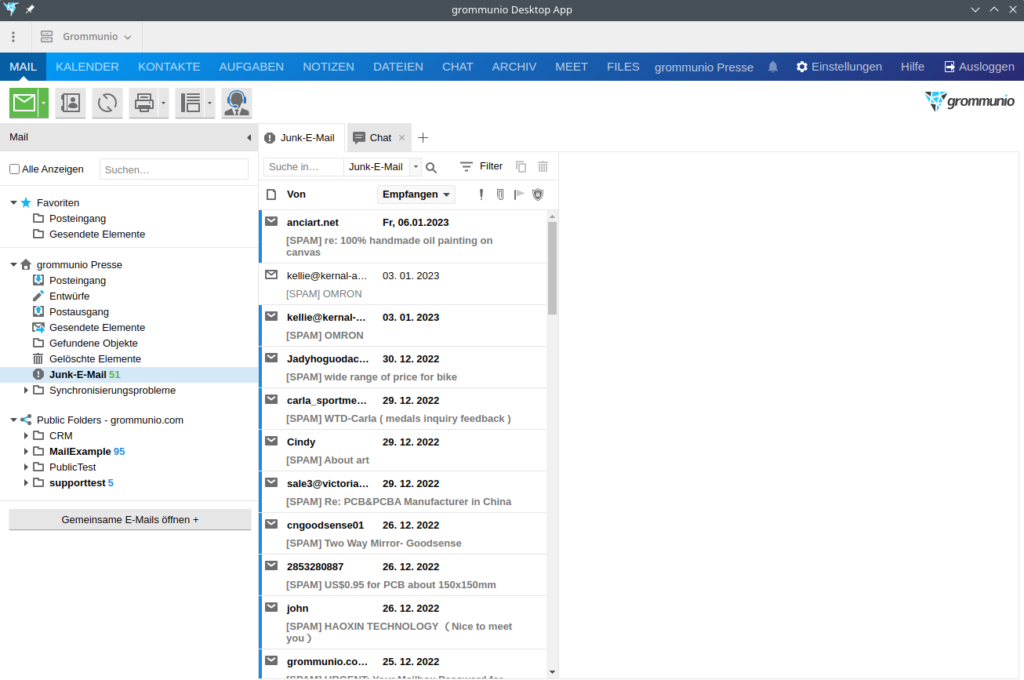 grommunio Desktop is implemented in the cross-platform Electron. This choice guarantees that the desktop app will work exactly the same no matter what platform your users are on, as well as the exact same look and user experience as the well-known web interface. The only difference is that the desktop app runs as a standalone application and has its own menu bar where users can select the grommunio server they want to connect to – making the desktop app a multi-account client. This means that the user can choose which grommunio server to connect to.
In addition, grommunio has integrated Chat, Archive, Meet and Files directly into the desktop app. Both menu entries and icons allow users to directly interact with colleagues in their grommunio teams.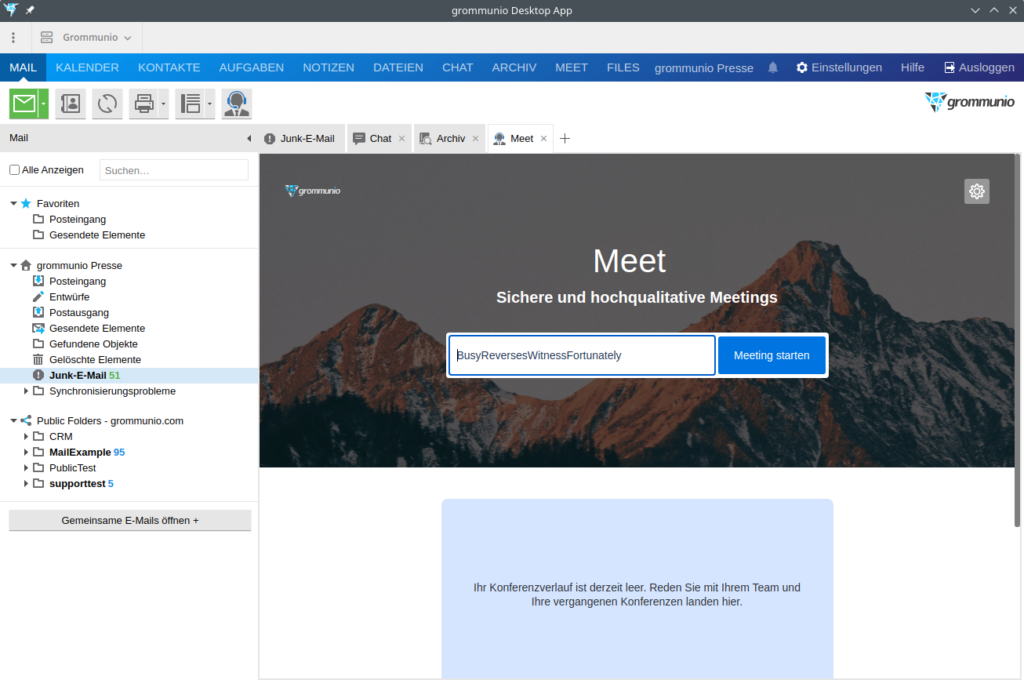 To activate the functions in your account, first download the client, then log into your server and go to the settings menu. Here you can enable a variety of plugins (this list shows all plugins that the administrator has enabled for this user).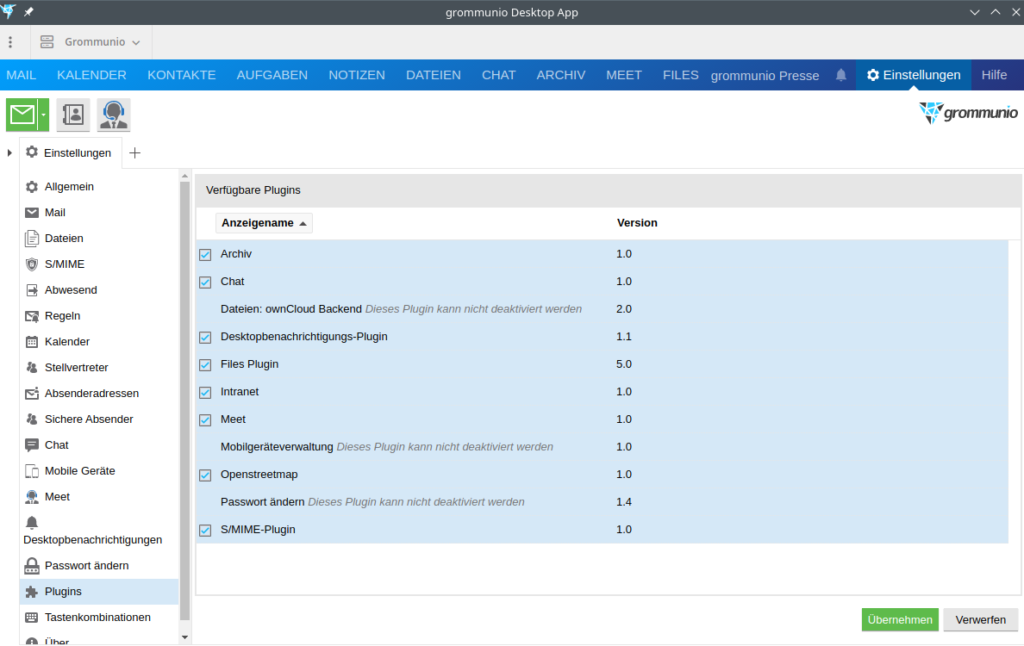 After activating the plugins, the user has to log out and log in again and finds his menu bar filled with the selected plugins. Some of them require minor configuration work: Files, for example, provides a separate configuration menu for adding shared resources: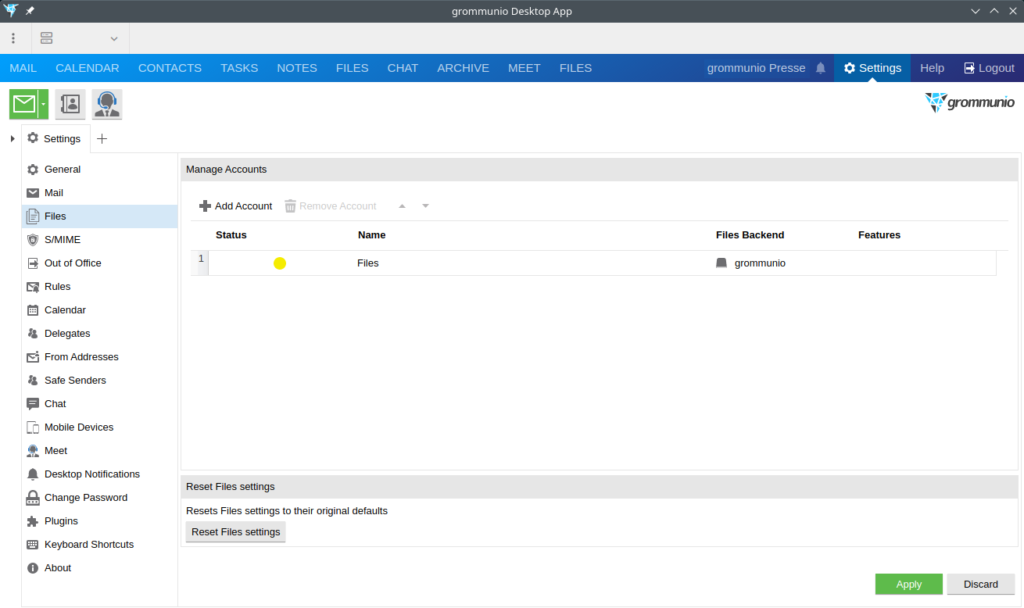 Depending on your installation, Meet, Files and Chat may require separate logins. Just like in grommunio Web, plugins that the user has visited remain open and accessible as tabs over the main grommunio Desktop window: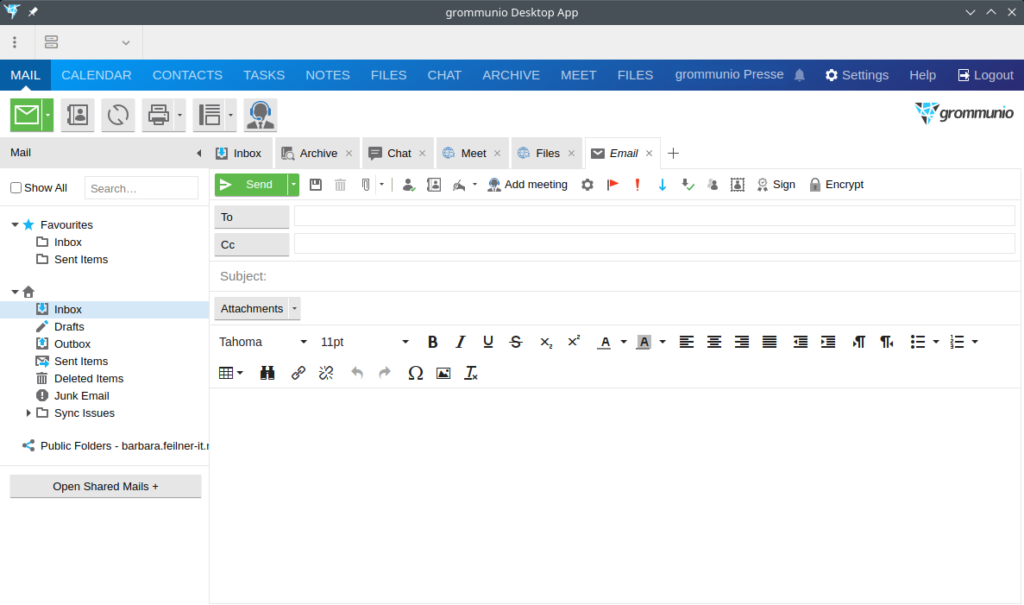 grommunio Desktop is a full-featured, multi-server and multi-platform client for grommunio's groupware server – replacing the browser in all setups where native integration in a desktop environment is needed. Download it now and send us your impressions.
Download grommunio Desktop and convince yourself.