Product
Find the right package for your needs.
grommunio is an open source based groupware product with supported features and offers companies and users various packages as subscriptions.
In order to be able to use the features with support, choose a suitable package and request a non-binding offer or purchase the subscription you want. These can also be released as demos and have a defined duration. During this period you have access to all features as well as to a defined package of support services.
By purchasing a subscription, you are also actively participating in the further development of our open source product, as all the features we develop are made available in open source.
Our individual support services for the features of the product can be found below under 'Packages & Pricing'. Customers with an active subscription can access our technical support.
Support is provided in defined packages and is determined by the subscription package. On-Site Professional Services are charged per person-day based on individual needs. We support you in longer-term projects with our Tech-Team.
First-class
compatibility
grommunio can be integrated into your existing environment at any time and can be used immediately with the following clients, among others.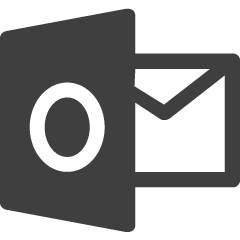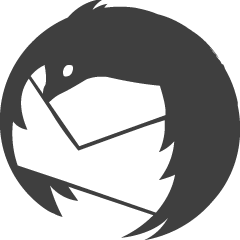 Community

max. 5 user

free

Basic

from 6 user

EUR 1,99

user/month

Plus

from 6 user

EUR 2,99

user/month

Business

from 50 user

EUR 4,49

user/month

Enterprise

from 1000 user

contact us
| | | | | | |
| --- | --- | --- | --- | --- | --- |
| grommunio * | | | | | |
| grommunio Meet | | | | | |
| grommunio Chat | | | | | |
| grommunio Files | | | | | |
| grommunio Archive | | | | | |
| grommunio MDM | | | | | |
Support
via Email / Portal
Telephone & Remote
High Availabiliity
Distributed installations
Hosted-environments
grommunio Archive
grommunio MDM
24 / 7 / 365
* = grommunio includes: e-mail, contacts, calendar and tasks.
Packages & Pricing:
Community
max. 5 user – free
Basic
from 6 user – EUR 1,99 / user / month
Plus
from 6 user – EUR 2,99 / user / month
Business
from 50 user – EUR 4,49 / user / month
Enterprise
from 1000 user – contact us
All prices plus VAT / MwSt.
Test grommunio and request a non-binding offer.
Education, Research, Public Sector
We offer special pricing for the education, research, government and non-profit sectors.
Users from the fields of education, research, the public sector, authorities, governments and non-profit organizations (with proof) can receive a discount of 25% on the product with the desired subscription package.
grommunio also offers a campus license for universities. This campus license with a subscription period of up to 5 years is again significantly discounted and fulfills the desire of many universities for an open source solution with long-term budget planning.
Request a non-binding offer.
Especially for the needs of hosting providers, grommunio offers a hosting subscription from 1,000 users.
Hosting providers can obtain a special license for the product and all subscription packages. Request a non-binding offer.
Please give us your key data so that we can make you a suitable offer.
Partner program
With the grommunio partner program, you are relying on an independent, owner-managed European manufacturer who sets new standards with its open source software and unique compatibility with Microsoft. grommunio focuses on the indirect sales channel. Sales partners and distributors benefit from this. This strategic focus creates trust.
As a sales partner, you too can benefit from these growth opportunities and the excellent opportunities offered by our partner program.
First collaboration software with native Outlook support
Effort and cost minimization through optimized storage architecture
Sales and Marketing support
Free technical support from the support team
Progressive bonus program
Please fill out the fields below completely so that we can process your request as quickly as possible.