Product
Powerful open source groupware for every requirement.
grommunio is an open source based groupware product with supported features and offers companies and users various packages as subscriptions.
In order to be able to use the features with support, choose a suitable package and request a non-binding offer or purchase the subscription you want. These can also be released as demos and have a defined duration. During this period you have access to all features as well as to a defined package of support services.
By purchasing a subscription, you are also actively participating in the further development of our open source product, as all the features we develop are made available in open source.
Our individual support services for the features of the product can be found below under packages & pricing. Customers with an active subscription can access our technical support.
Support is provided in defined packages and is determined by the subscription package. On-Site Professional Services are charged per person-day based on individual needs. We support you in longer-term projects with our Tech-Team.
reduced cost
no separate licensing of individual components adding up to a higher total, better use of existing infrastructure, better ROI and TCO
compatibility
use the clients of your choice with the feature-set the clients make available
performance
make most of your productivity by what your infrastructure can deliver
unified management
no separate management for individual components – one interface to rule them all
control
store your precious data where you want it to belong to without data governance issues
First class compatibility
The appliance can be integrated into your existing environment at any time and can be used immediately with the following clients, among others.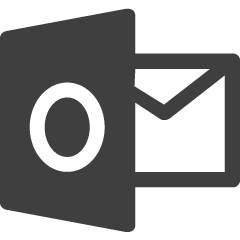 Why should you choose grommunio?
Let's start with a few counter-questions – the answers may then come up on their own:
– How many communication channels do you use every day?
Imagine a communication platform with multiple communication paths – regardless of the device you use.
– Can you trust your communication channels for security and privacy?
Do you know in which location or country your data is centrally stored and who potentially has access to your data?
– What are your past expenses when it comes to your communication platforms?
Do you know all the costs involved, including software licenses, software subscriptions, service costs and maintenance fees, etc.?
– How was your experience with your previous communication solutions during the increased requirements of the 20/21 pandemic?
Were you satisfied with the ease of use, speed, stability – and did you have a positive overall experience with all applications working together?
– How would you rate productivity in terms of communication needs?
How much time and effort is required to collect all the data from the various communication channels – as well as when using the various work tools?
grommunio Partner Program
grommunio focuses on the indirect sales channel. Sales partners and distributors benefit from this. As a sales partner, you too can benefit from these growth opportunities and the excellent opportunities of the partner program.
Please provide us with your key data so that we can make you a suitable offer.