After long sessions and countless changes, today we are happy to announce the release of our first video commercial "What is grammm?".
As always, we look forward to your comments.
Click on the image to watch the video commercial "What is grammm?" in our YouTube channel.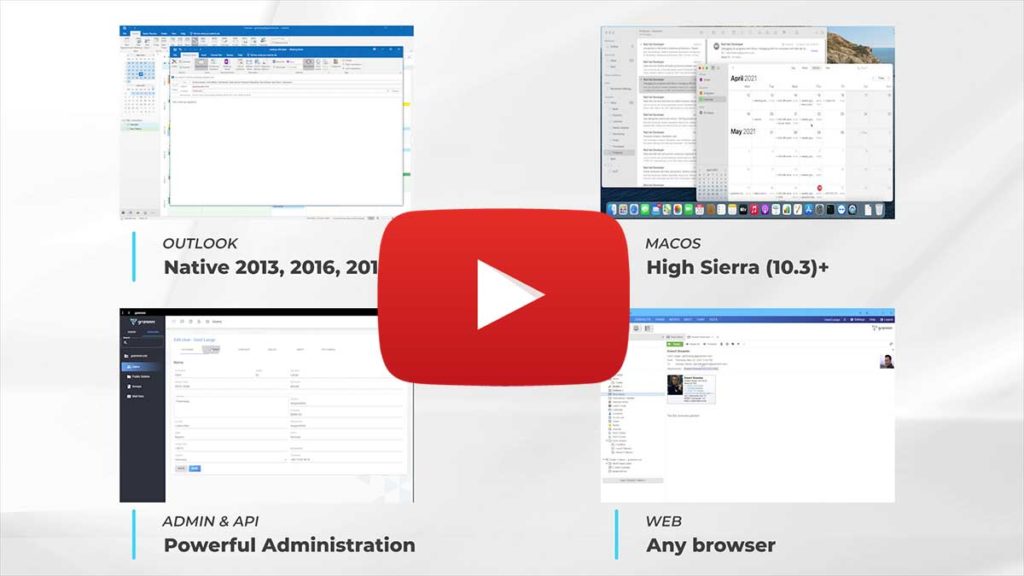 With grammm, it no longer matters how many communication channels you use. The inefficiency of context switches in communication is a thing of the past with grammm. At the same time, grammm creates maximum privacy and security for one of your most valuable assets: your data. Decide for yourself where your data is stored – on your computer or off-site.
Digital communication and collaboration on enterprise level
grammm efficiently combines all requirements of modern, digital communication and collaboration. This includes device and operating system independent management of sensitive data such as email, contacts, calendar, meet (video conferencing), chat, files, mobile device management and much more – in real time.
With open source technology based on Linux, grammm is scalable and meets the highest security requirements. Due to its advanced architecture, grammm can be easily integrated into existing systems.
---
try out grommunio
Start with an online demo or install the grommunio trial version on your own server.