Multiple LDAP-Servers, multitenant architecture, audit-proof authentication: grommunio's newest version is tailored for large environments and hosters.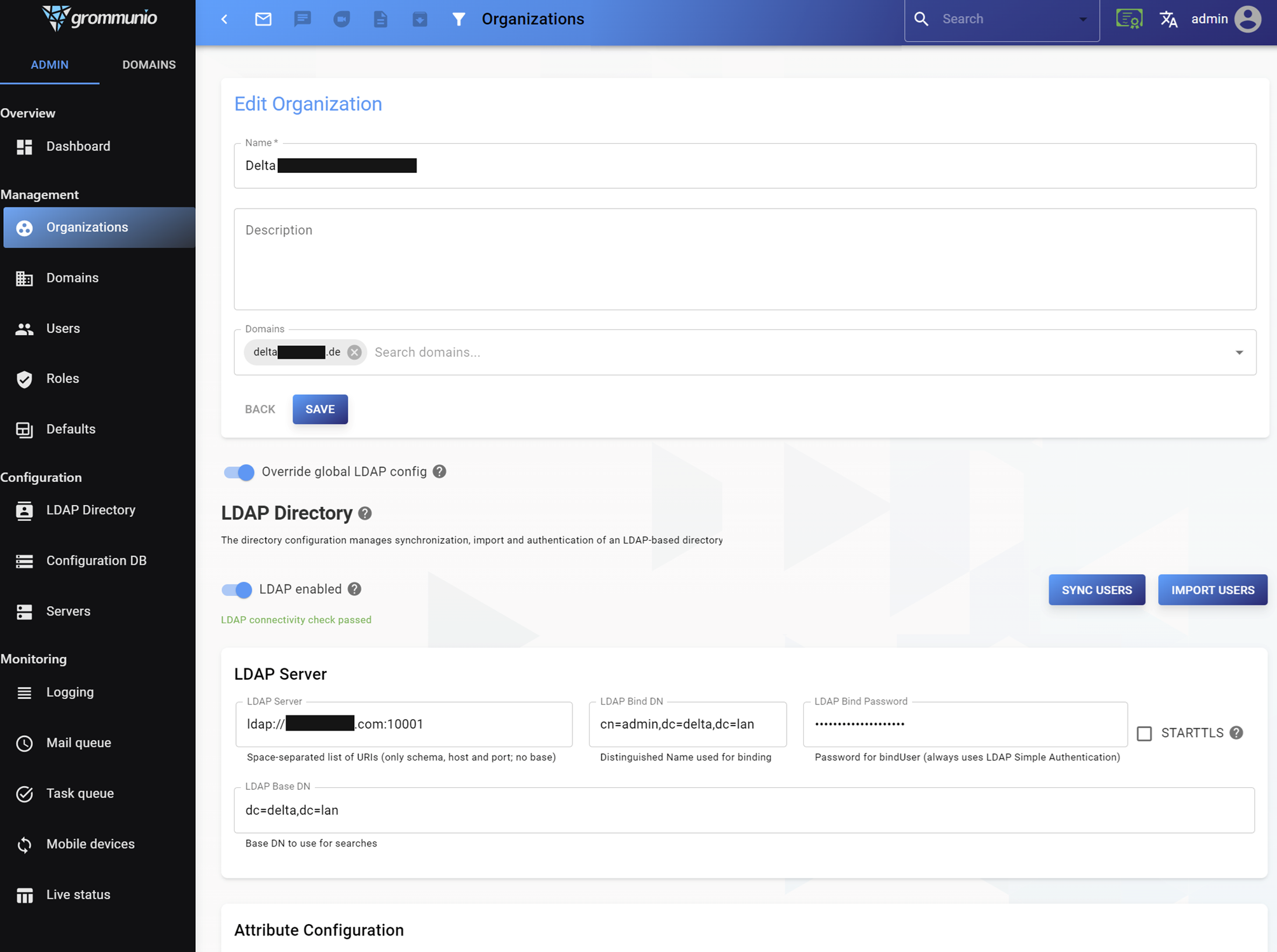 Administrators of extensive hosted environments will appreciate the fact that starting with its current version, grommunio now allows to integrate and administrate multiple LDAP domains – on top of its bundle of enterprise-class scalable and secure open-source email and communication suite.
Multi-LDAP: Configure large setups with a few clicks
All configuration for the multitenancy needed in many hosted and large-scale setups can be done in grommunio's admin UI "AUI". This web frontend is where administrators specify a separate LDAP backend for their organizations (see figure above), thereby giving large-scale setups the opportunity to establish independent yet seamless integration with the individual user backends of e.g. hosted customers.
This immediate, organization-level integration enables hosters and customers to maintain enterprise policies without the otherwise common sync or replica issues.
Furthermore, the multi-LDAP feature adds true multi-tenancy to the already powerful grommunio server: Hosters no longer need to deal with individual backend authentication or separate account management to connect to customers' LDAP systems.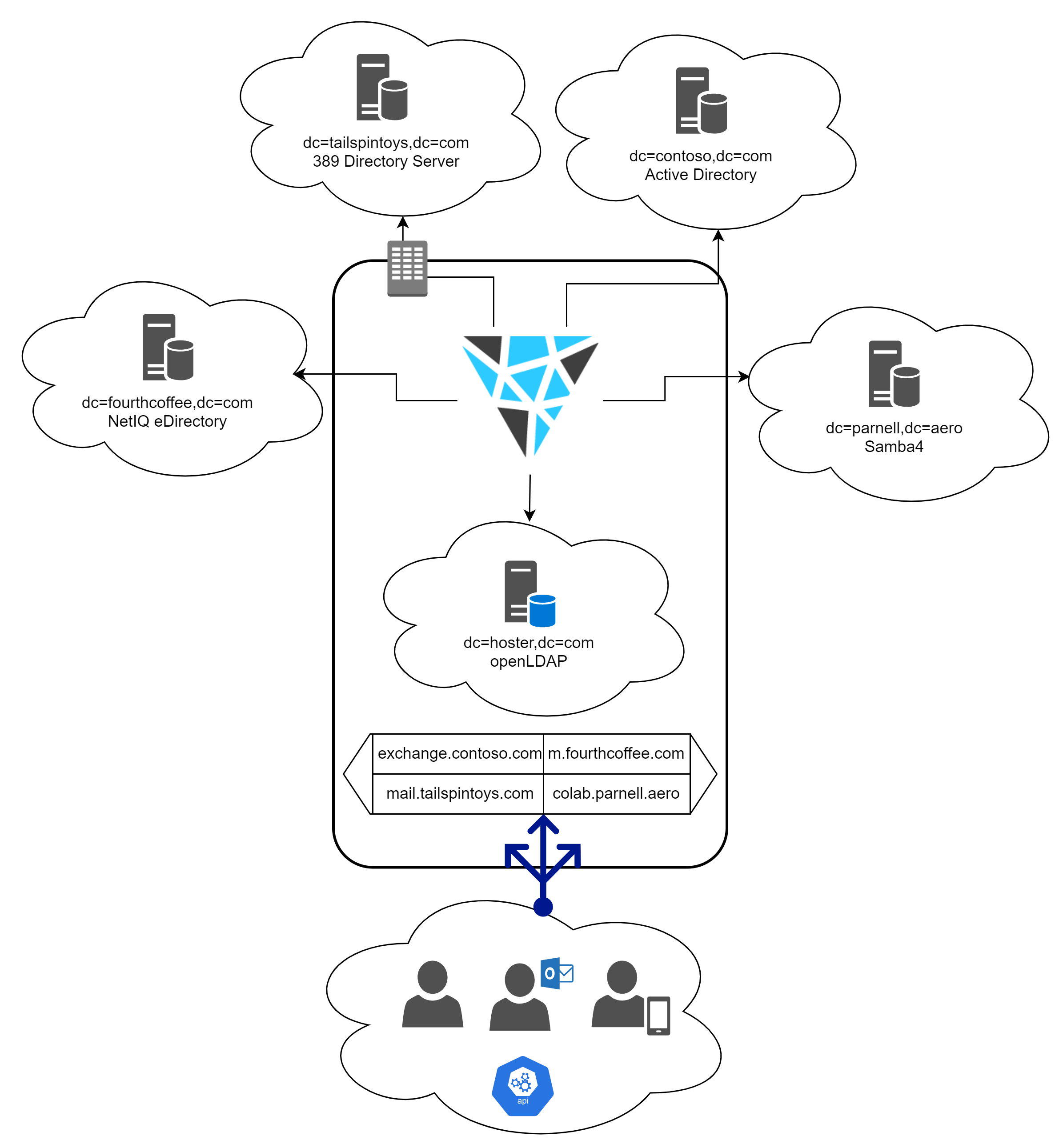 grommunio also contains audit-safe authentication and allows to access every LDAP-style directory in almost any scenario. Its multi-tenancy capabilities extend to integrating completely different logical systems and backend LDAP server types, including but not limited to Active Directory, netIQ eDirectory, openLDAP, and any server that supports the LDAPv3 standard (see figure 1).
The most versatile groupware solution on the market
Together with grommunio's audit-safe authentication, multitenancy makes grommunio the most versatile groupware solution on the market, tailored to meet the needs of any organization. The audit-safe authentication prevents any unauthorized access and recognizes account locks instantly – a feature particularly important for organizations with regulatory requirements and higher expectations in terms of compliance. Tailored for providers and hosters who are looking to improve their email service, grommunio provides a wide range of benefits, thereby improving efficiency, enabling cost savings, and enhancing security.
Scalable and user friendly
From the start grommunio has been designed to handle large volumes of email traffic, it can scale easily to meet the needs of even the largest organizations – cost-efficient and resource-friendly. Providers and hosters of any size can be confident that grommunio will be able to meet their needs, no matter how much traffic they need to process.
Learn more about the different features grommunio offers.