We are pleased to announce the availability of grommunio 2022.12.1, our Christmas release with a long list of new features, updates and bug fixes.
We have spared no efforts and added more features, fixed bugs and improved the overall experience to enhance your work productivity with grommunio even more. This release announcement provides information about new features that will be available on the 24th of December 2022.
Highlights
A solid foundation for the Appliance: openSUSE 15.4
grommunio has been optimized with the usage of Kernel 5.14.2, for example by enhanced caching utilized for any sensible object in your mailbox. With openSUSE 15.4, many other system components have been upgraded as well: MariaDB, SQLite and PHP to name a few, providing serious platform performance improvements for the entire grommunio software stack.
Worlds first multi-LDAP groupware
With grommunio it is now possible, to define one LDAP backend per Organization, enabling Hosters to establish direct integrations with the user backends of hosted customers. With direct, organization-level integration, hosters and customers maintain enterprise policies without sync or replica issues.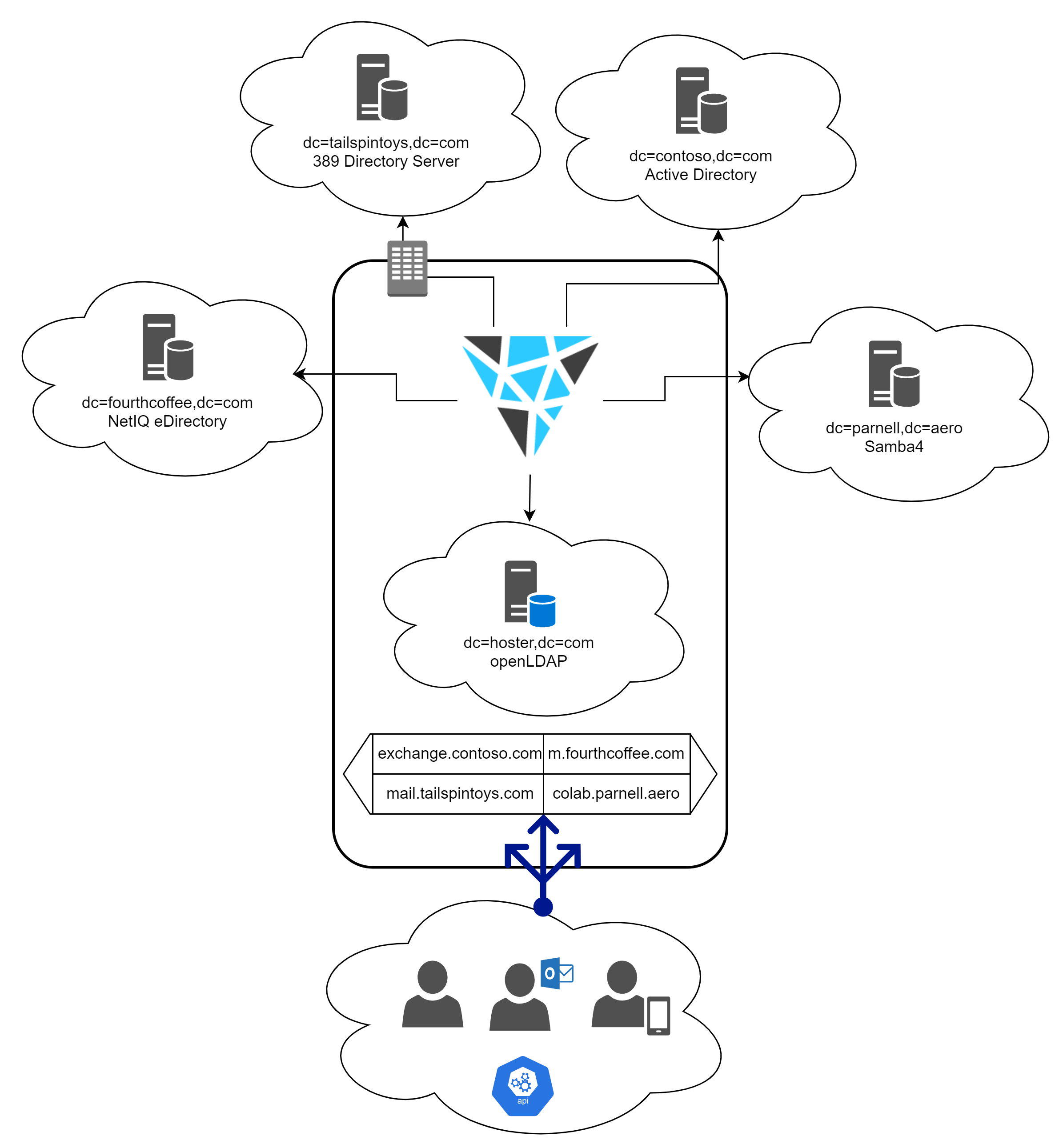 grommunio Desktop
For users preferring the grommunio Web interface but lack the native application features a desktop application provides, grommunio has now released grommunio Desktop, a modern multi-account desktop wrapper application with native integration into your desktop operating system. grommunio Desktop is currently available for macOS, Windows 8+ with builds for various Linux distributions being available soon.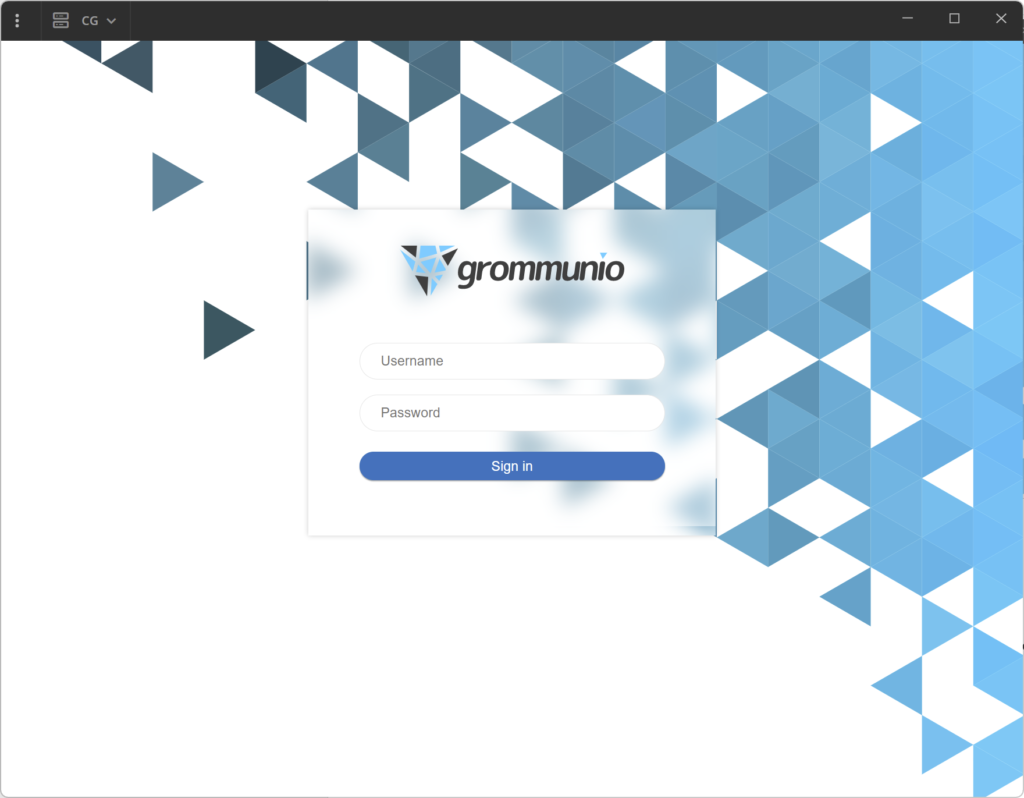 Admin-API for PowerShell (AAPIPS)
The new Powershell Admin interface enables Microsoft Administrators to interface directly with grommunio Admin API, providing simple access to the entire administrative feature set of grommunio. Admin API for Powershell is fully documented and integrates with any PowerShell-based administration framework. For more details, check out https://github.com/grommunio/aapi-powershell.
grommunio Meet for Outlook
grommunio Meet for Outlook is a native Microsoft Outlook plugin, providing integration with grommunio Meet in a seamless way. With grommunio Meet for Outlook, Plus and higher subscribers benefit from enhanced productivity with a meeting room for you and your collaborators just a click away.
grommunio Auth
grommunio Auth provides modern Authentication to grommunio Web and grommunio Admin Web. grommunio Auth is based on Keycloak with a custom provider for scale-out modern authentication based on the authentication framework of grommunio's core (gromox). With the upcoming releases, grommunio Auth will enable modern authentication also for non-web clients, including Microsoft Outlook and any IMAP/POP3 client which supports modern authentication based on OAuth 2.0 and/or OpenID Connect.
grommunio for Docker and Kubernetes
While grommunio in the past has shipped a full container with all modules, grommunio has learned that the requirements of highly distributed installations have different demands with lightweight and component-oriented containers. The further availability of grommunio for other CPU architectures enable deployments on specialized hardware, for example NAS appliances. For docker, check out https://hub.docker.com/r/grommunio/gromox-core and for Kubernetes (K8) deployments, see https://github.com/grommunio/gromox-kubernetes
grommunio AutoDiscover, AutoConfig and EWS
This release of grommunio includes a complete rewrite of the core components Autodiscover, Autoconfig and EWS: Before this release, gromox was using PHP as component language for these protocols, however PHP (even with the great improvements by PHP in the last major releases) had scalability issues with large installations, resulting in longer response times for users.
With this release, grommunio completely reimplemented AutoDiscover, AutoConfig and EWS as native HPM plugins in gromox-http, boasting extreme improvements:
AutoDiscover: -72% latency, -86% memory usage, +430% session capacity
AutoConfig: -81% latency, -69% memory usage, +650% session capacity
EWS: -76% latency, -72% memory usage, +1400% session capacity
OAB: -80% latency, -81% memory usage, +2100% session capacity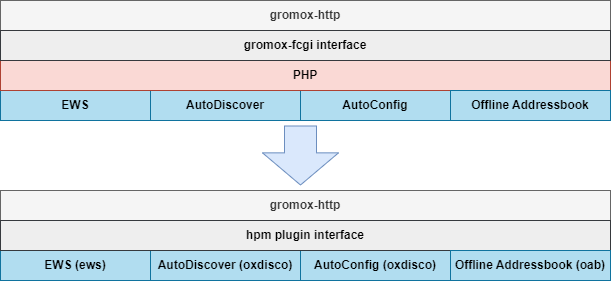 For users, this component modernization provides a significant performance boost, especially with large profile setups with multiple mailboxes. Mailbox (re-)negotiations are much faster which result in a much snappier handling with Microsoft Outlook, especially directly after startup. For hosters and administrators this means that more users can run on the same grommunio server with lower resource requirements.
Public Folder improvements
Public folders have received numerous enhancements, amongst the most important are:
Hierarchy view and management
ACL management through grommunio Admin
Public folder sync to mobile devices
grommunio Admin now provides the capability to synchronize public folders to mobile devices, enabling the shared access to organization-wide information to be deployed automatically, making them available just as on their respective desktop and web clients.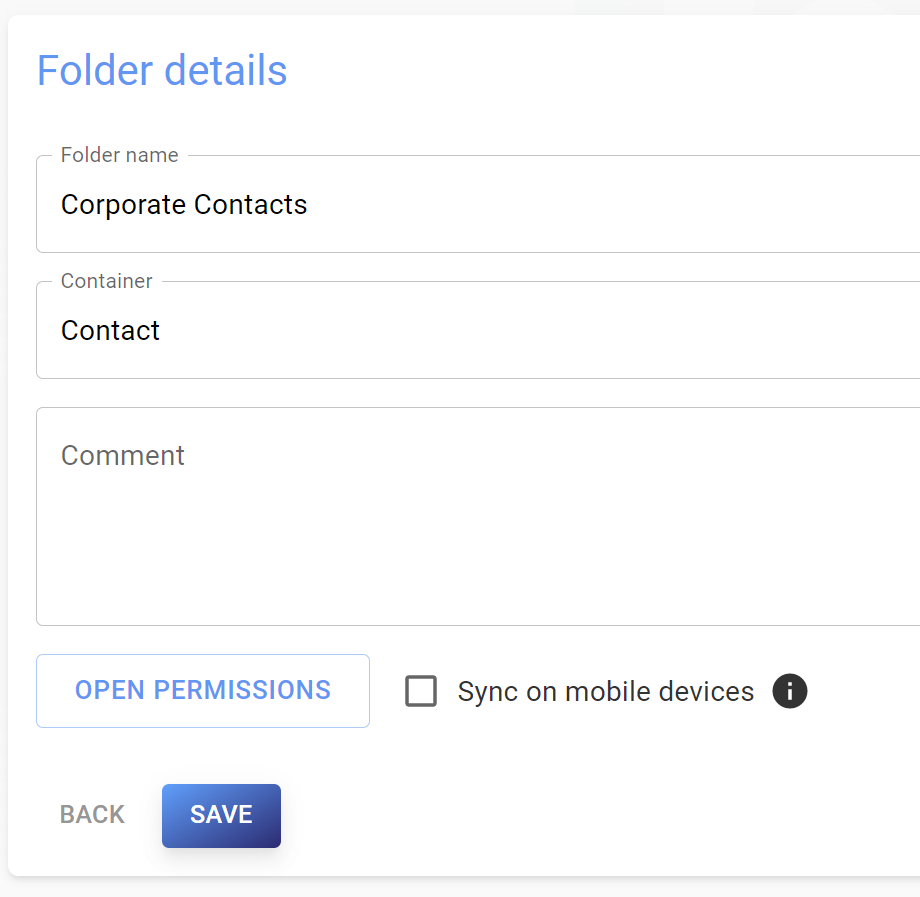 DNS hostname-based branding
A hoster or an organization with different subsidiaries and brands often have the requirement for corporate identity visibility, providing an extra trust level to the users interfacing with its applications. As such, grommunio has included the full capabilities to not just only provide static branding per instance, but instead can deliver branding options for any hostname it is requested to reply. With this feature, the same instance can provide different corporate designs while residing on the same logical environment. To help with this feature, grommunio Admin provides a simple-to-use design section for administrators to create the configuration accordingly to your needs with a preview section for the design resources.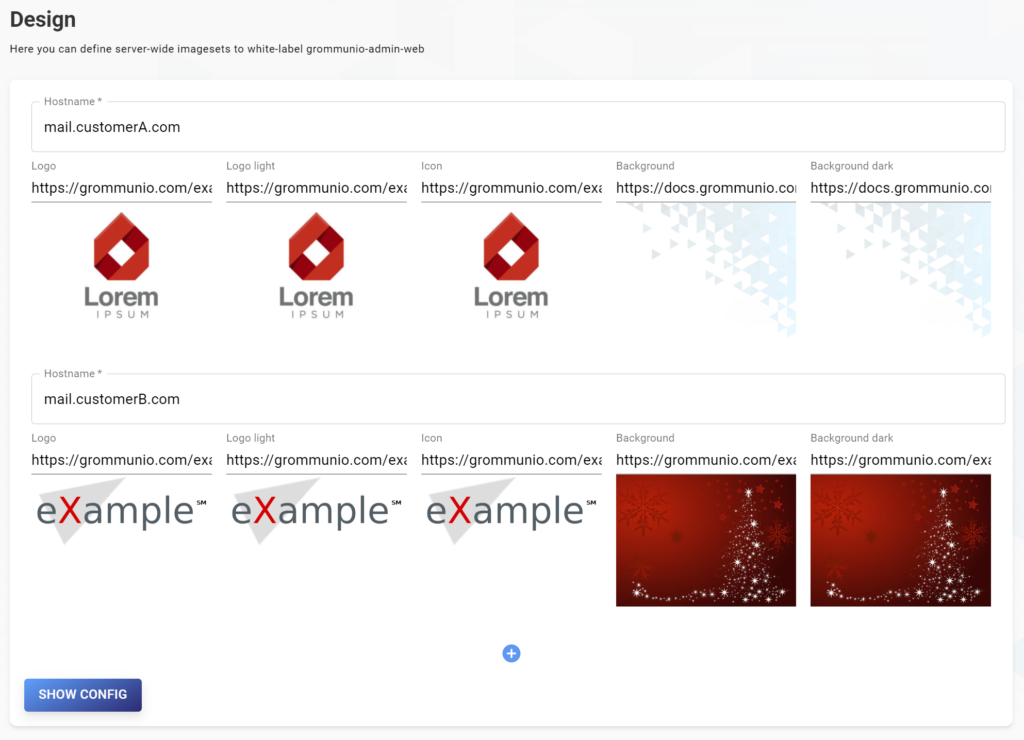 Further details can be found in the Release Notes.
What's next?
We have updated our Roadmap to show what's next. We are pleased to announce that the development for all projects stated in the roadmap has started and with the growing community and development staff we are positive to again match up with our own roadmap. Many features listed above have not been on the roadmap, as they needed to be re-prioritized, however we are delighted to have delivered many requested features beyond the roadmap with this release.
The first feature to surface (which also will be made available before the next major release) is the full support for LDAP group synchronization with ACL capabilities. This makes ACL management through security groups easier than via current distribution lists.
How about a sneak peek? How about a sneak peek? Check out grommunio Next, our next-generation web client utilizing the Graph API for the best possible web client experience for desktop, tablet and mobile: grommunio Next bei GitHub.
You can already use grommunio Next to authenticate against any Microsoft Graph-enabled API, including Microsoft's online offerings. As we progress, grommunio Next will be the next-generation client with an integrated account management to connect and interface with grommunio, Microsoft and any other Graph-enabled backend.
Thanks
Thanks to our fabulous customers, dedicated partners and extra ordinary community for all their input and inspiration.