In early October, computer enthusiasts launched the initiative "Upgrade to Linux" with the goal of promoting the use of open source software, inspired by the release of Windows 11 and its issues with installations on a variety of hardware. grommunio is proud to be among the early supporters.
Jon "maddog" Hall, chairman of the board of the Linux Professional Institute (LPI), came up with the idea for the Upgrade to Linux "UTL" initiative, which received a lot of traction from the open source community right after the UTL launch. Volunteers as well as well-known companies and projects joined in and continue to propel it such as the open-source collaboration software grommunio.
From European data protection officers' views, the most recent release of Microsoft's operating system Windows 11 has some issues: Windows 11 Home requires a Microsoft account to login, and all versions will only run if UEFI, Secure Boot and TPM 2.0 are available, thus giving the operating vendor full control over the users' computer and limiting his choice of hardware. Bjoern Schoenewald from UTL explains: "Windows 11 cannot be installed on many existing computers, even though they are powerful and by no means need to be discarded. This causes unnecessary costs, effort, and waste. So why not switch to Linux and use a secure, affordable operating system that you control?"
The news about Microsoft's plans went viral, and thus several institutions including grommunio and the Linux Professional Institut (LPI) started the campaign "Upgrade to Linux" to make users aware of the dangers of using systems that do not comply with European data protection rules. Other partners include Tuxedo Computers, ownCloud, the Linux Magazine and more.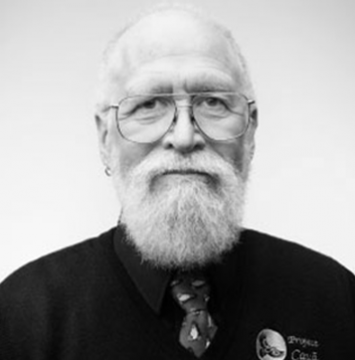 Jon "maddog" Hall is the Chairman of the Board of the Linux Professional Institute. Since 1969, Jon "maddog" Hall has been a programmer, systems designer, systems administrator, product manager, technical marketing manager, author and educator, currently working as an independent consultant.
While not a founding member of LPI, he helped formulate some of the concepts and donated personal money to allow the first 200 tests be tested for psychometrics.
Jon "maddog" Hall has concentrated on Unix systems since 1980 and Linux systems since 1994, when he first met Linus Torvalds and correctly recognized the commercial importance of Linux and Free and open source Software.
He has traveled the world speaking on the benefits of open source Software. He received his BS in Commerce and Engineering from Drexel University, and his MSCS from RPI in Troy, New York.
Jon "maddog" Hall, Chairman of the Board of the Linux Professional Institute, explains:
"The ability for people to take control over their own hardware and software becomes easier by the day. Why have a closed-source software vendor tell you when to upgrade your hardware when you can continue to use the hardware you already have by upgrading to Linux?"
It's time for a change – and grommunio can help you.
The "Upgrade to Linux" initiative targets to raise awareness in people choosing the software they work with, especially when software vendors integrate new telemetry, hardware limitations, DRM or other "features". Windows 11 is a good example how decisions imposed on customers limit the customers' choices and rights – Upgrade to Linux has collected several videos and blogposts. The blogpost by Andrew Oram "Eleven reasons to switch from Windows to Linux" that sparked the initiative can be found here.
grommunio is a good fit to the LPI's campaign because it:
runs on servers with any Linux distribution and similar operating systems.
is completely open source and follows open standards.
offers much more than email, including chat and conferences, office, file sharing and many other features.
supports companies running systems and software not officially supported (anymore) by Microsoft, e.g. Linux clients and older Outlook versions.
supports all your Windows-, Linux- and mobile clients, including Microsoft Outlook and web browsers – as a drop-in-replacement for Microsoft Exchange.
Switch to grommunio and find a new world of digital communication and collaboration.