In issue 05/22 of IT Administrator, the migration from Exchange to grommunio is well described.
The topic of data protection is on everyone's lips. Many schools, universities, authorities and companies are facing this problem to which there is now a solution.
grommunio implements the Microsoft protocols RPC over HTTP and MAPI over HTTP and enables the seamless use of Outlook. Data protection compliant working with Outlook or the easy migration to the versatile grommunio suite with full feature set. Mail, calendar, video conferencing, chat, MDM, file sharing plus more features and now new grommunio Office.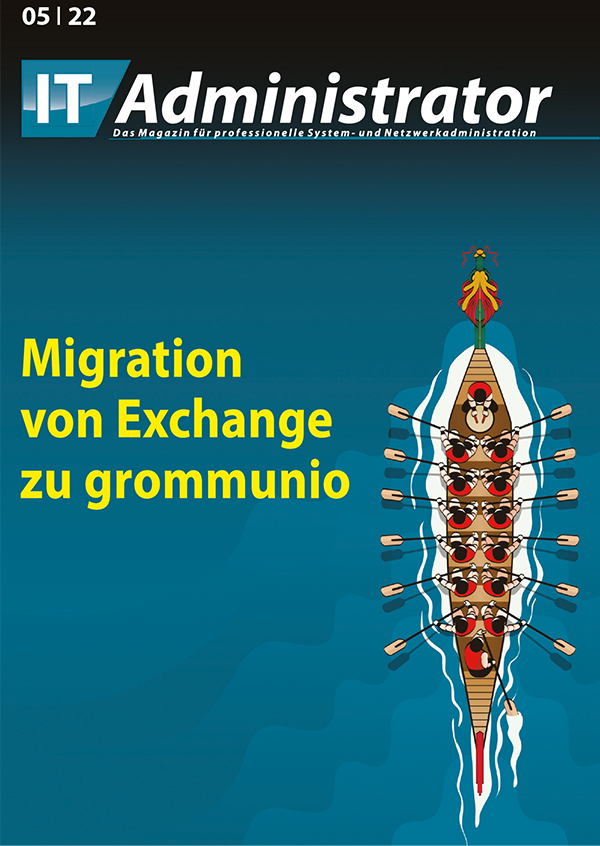 With our free community version, available for download here, you have the possibility to test the software extensively and form your own opinion about grommunio before you use it in your company, schools or authorities or find a grommunio partner in your environment.
A complete list of our partners can be found here.
grommunio is under continuous development. Our next release will be online soon and will contain improvements and enhancements. You can already see a sneak preview with the new office feature.
For further information please contact us at info@grommunio.com.